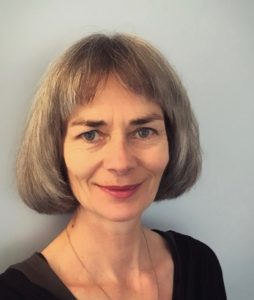 Michelle Richecoeur is a skilled, intuitive and experienced massage therapist based in Wellington, New Zealand. She is focused and caring and will work thoughtfully with you and your body.
   "She seems to possess a blend of insight, instinct and skill that's coupled with a deeply lived experience of how our bodies actually work – not just on a physical level but the associated emotional underpinnings and overlays" – BF
Michelle has been working with bodies for most of her life. She was a professional dancer for many years, working with bodies in flow and motion. Her current path follows the healing body, exploring the potential for greater peace and understanding in body, mind and spirit.
Michelle graduated from the NZ College of Massage in 2004 with a Diploma in Therapeutic Massage. She is an Oncology Massage Therapist and holds an NZQA Certificate in Holistic Pulsing and a Certificate in Reiki. Michelle has a special interest and experience in supporting people living with stress, anxiety, depression, grief, complex physical histories and trauma.
"I work with a broad range of people, from those in excellent health to those experiencing significant discomfort of one sort or another. I'm really interested in how our bodies fit into our lives and how the story of our life affects our body. The body's landscape is always changing and can never be taken for granted. It's always fascinating."
Michelle is a registered Remedial Massage Therapist (RMT) with Massage New Zealand.